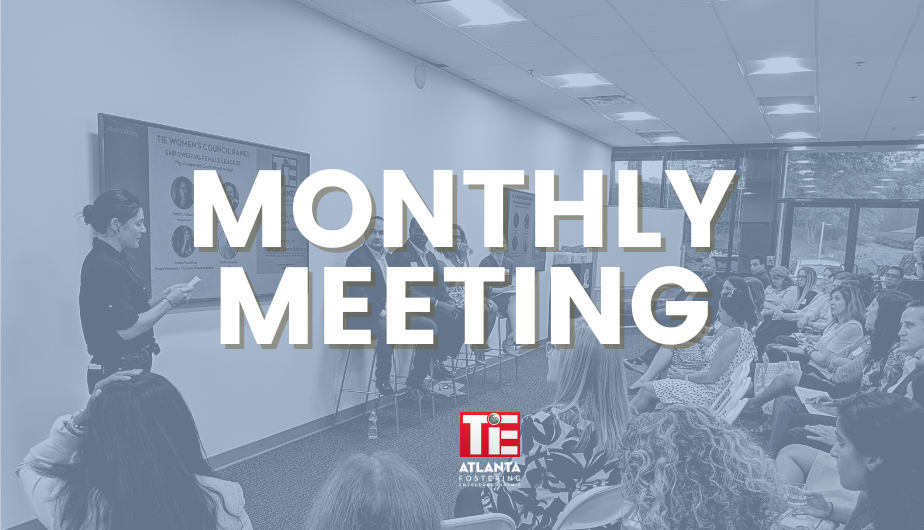 TiEATL Monthly Meeting – Growing your Team and Tech Talent
Please note that this is a hybrid event, and you must register in advance as we have limited capacity.
Topic – Growing Your Team & Tech Talent
Topic Description – Growing your team and tech talent is an ongoing process that requires careful planning and strategic thinking based on your value prop. By being strategic with tech & talent resources, companies can better position themselves for success and growth in an increasingly competitive market.
ABOUT – TiEATL's monthly meetings are open panel discussions where founders and executives share their expertise and experiences in regard to the subject of the meeting. Post-panel attendees transition into structured Q&A and open networking.
WHEN – Wednesday, April 12th | 6:00 PM – 8:00 PM EST
WHERE – AC Hotel by Marriott Atlanta Perimeter 
Address– 40 Perimeter Center Pl, Dunwoody, GA 30346
COST – $30 for non-members and guests – FREE for charter members, sponsors, and members
CANCELLATION POLICY – Due to pre-registration costs and guarantees, refunds or credits are not extended for this event. However, paid registrations are transferable. On the day of the event, the substitute attendee must present a copy of the paid registration receipt or e-mail verification to be admitted to the event.