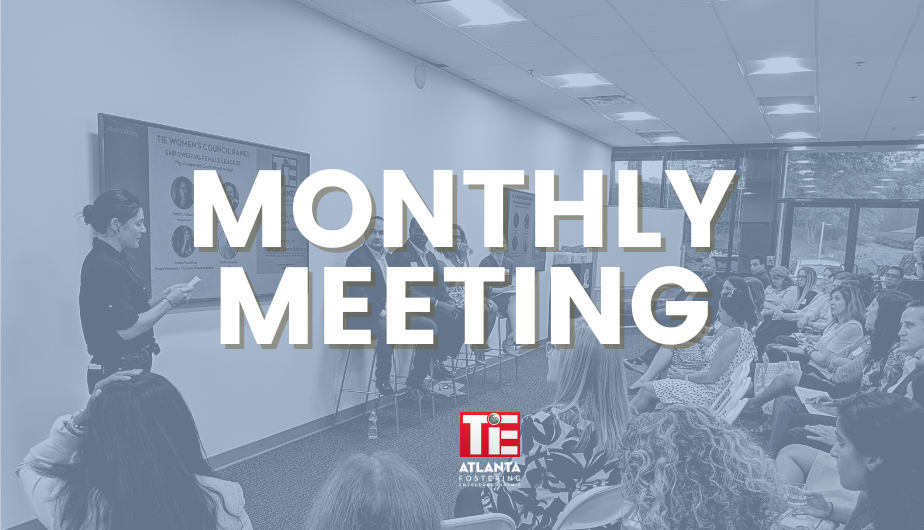 TiEATL Monthly Meeting – Exit Prep with Serial Entrepreneurs
Please note that this is a hybrid event, and you must register in advance as we have limited capacity.
Topic – Exit Prep With Serial Entrepreneurs
Topic Description – You've done the thing – with a great deal of effort (and perhaps a bit of blood and a few tears), you've built, grown, and are now operating a successful company.
The question is, what's next?
Join us for a panel discussion about how entrepreneurs should plan for their company's future. Over the course of the panel, you will learn how you can ensure that, when you decide to make your exit, you will be getting the most out of your company.
ABOUT – TiEATL's monthly meetings are open panel discussions where founders and executives share their expertise and experiences in regard to the subject of the meeting. Post-panel attendees transition into structured Q&A and open networking.
WHEN – Wednesday, October 11th | 6:00 PM – 8:00 PM EST
WHERE – AC Hotel by Marriott Atlanta Perimeter 
Address– 40 Perimeter Center Pl, Dunwoody, GA 30346
COST – FREE for charter members, sponsors, and members – $30 for non-members and guests
CANCELLATION POLICY – Due to pre-registration costs and guarantees, refunds or credits are not extended for this event. However, paid registrations are transferable. On the day of the event, the substitute attendee must present a copy of the paid registration receipt or e-mail verification to be admitted to the event.