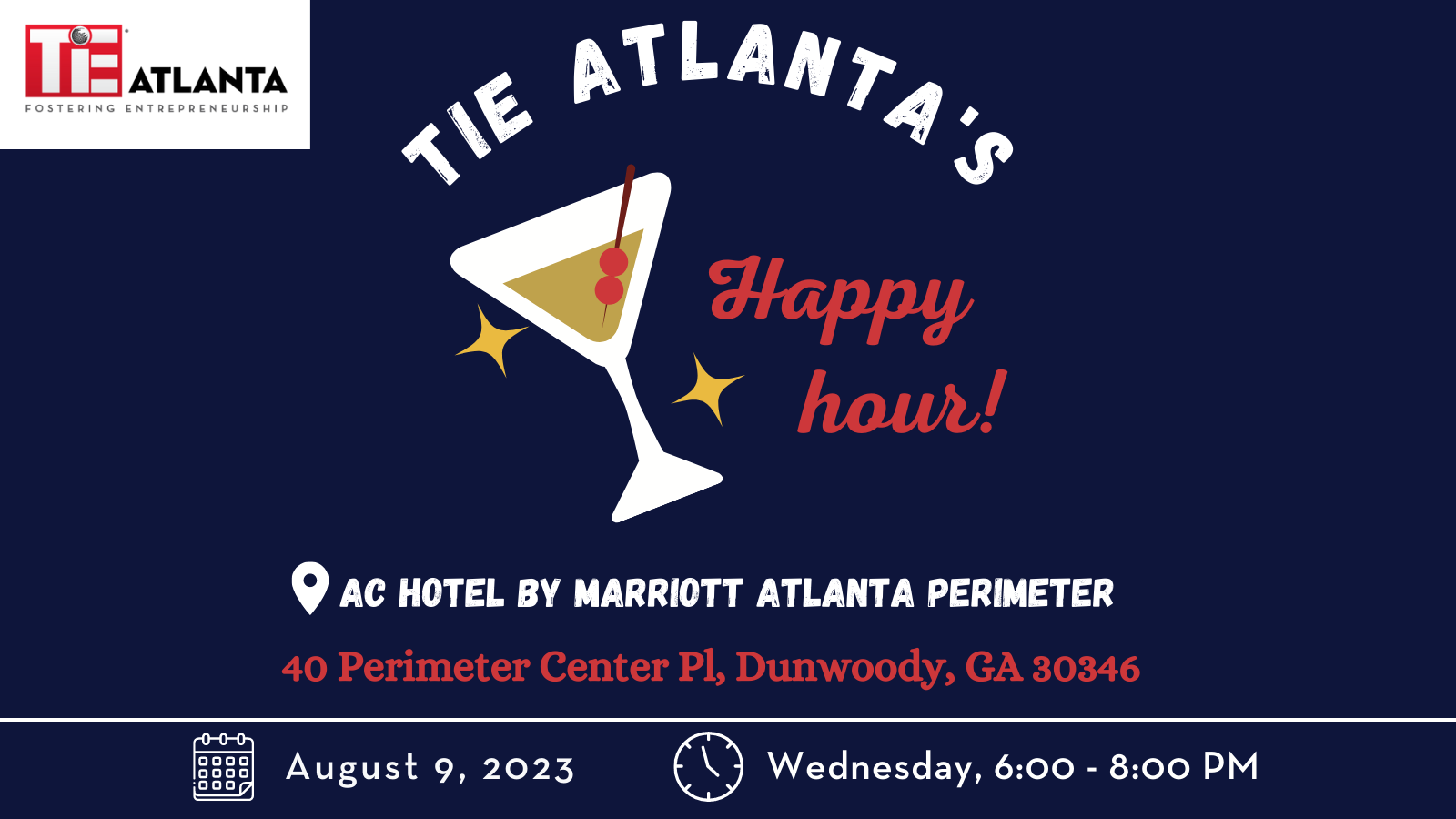 TiEATL ACCESS – Happy Hour
Please note that this is in-person only, and you must register in advance as we have limited capacity.
⭐TiE ATL's ACCESS Happy Hour ⭐
TiEATL's Happy Hours represent an opportunity to network and connect with the individuals and groups that comprise ATL's vibrant entrepreneur community and TiEATL mentors.
This event is open to everyone and, in particular, is designed for those interested in joining TiEATL to come and learn about everything we have to offer for entrepreneurs. Whether you're a long-time member, new member, or non-member, we invite you to come to grab a drink with TiEATL.
WHEN – Wednesday, August 9th | 6:00 PM – 8:00 PM EST
WHERE – AC Hotel by Marriott Atlanta Perimeter, 
Address–  40 Perimeter Center Pl, Dunwoody, GA 30346
COST – FREE for charter members, sponsors, and members – $30 for non-members and guests
CANCELLATION POLICY – Due to pre-registration costs and guarantees, refunds or credits are not extended for this event. However, paid registrations are transferable. On the day of the event, the substitute attendee must present a copy of the paid registration receipt or e-mail verification to be admitted to the event.